Krystal International Vacation Club (KIVC) is a purveyor of world-class luxury vacations
Krystal International Vacation Club. KIVC offers its members the highest level of customer service in the travel industry. Their service representatives are focused on assisting their members at every level of the vacation planning process. From choosing a destination to planning adventures and activities while you are there, KIVC is there to help every step of the way.
One of the reasons why Krystal International Vacation Club is a leader in the travel industry is because they offer their members some of the most sought-after resorts in the most desirable locations in the world. Our premier resort locations are designed to provide luxury vacation experiences that are incomparable to other resorts. By offering luxury condos that are spacious, tastefully decorated, and thoughtfully designed, KIVC offers their members the best and most comfortable accommodations while traveling. Our members have multiple choices of condominium accommodations that can fit all different types of travelers, from solo adventurers to families who are looking for the most amenities our modern resorts have to offer. Whatever kind of vacation you are looking to book, our travel specialists will help you create a vacation package that will create memories that will last a lifetime.
At KIVC, we understand that your vacation time is precious. We know that most of our members work all year long and truly deserve the best, most relaxing and hassle-free vacations possible. That is why KIVC is not your typical timeshare product. Together with our partners, we can design a membership that not only offers you the flexibility you need but also the luxury you deserve.
From warm sunny beaches in the tropics to world-class ski resorts, to historical destinations throughout Europe, Krystal International Vacation Club has something to offer everyone of all ages. Whether you choose to travel by yourself or with friends and family members, our condominium accommodations all located in the best destinations. Many of our resorts offer numerous amenities including in-suite kitchens, restaurants, pools, kids clubs and so much more.
Concierge services are available at most of our resorts to help our members plan and book exciting adventures at your chosen destination. Whether you are traveling to relax, learn about different cultures or try something adventurous, KIVC will help design the perfect vacation for you and your loved ones. That is why Krystal International Vacation Club is the name to be trusted in the luxury travel industry.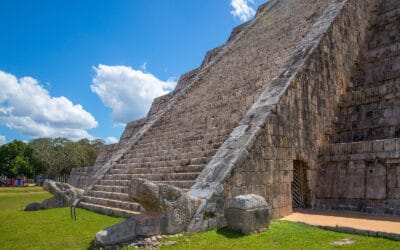 Krystal International Vacation Club reviews Mexico's historical architecture for its many members looking to travel to Mexico and enjoy much more than just the beach or the pool. In North America, some of the best places to appreciate historic architecture is in...
read more