Krystal International Vacation Club Day trips
Playa del Carmen is a seaside town about an hour's drive south of Cancun International Airport. Krystal International Vacation Club suggests a great way to spend a day For many years, it was a quiet and relatively unknown beach town that catered to retirees and diving enthusiasts. In the past decade, however, Playa del Carmen has become home to many international foreigners who have chosen this spot for many reasons including its tropical weather, gorgeous white sand beaches, and relaxing lifestyle. All the new foreign influences are prevalent in its eclectic mix of restaurants and stylish shops. All of these new options mix well with the locals and their traditional Mexican culture.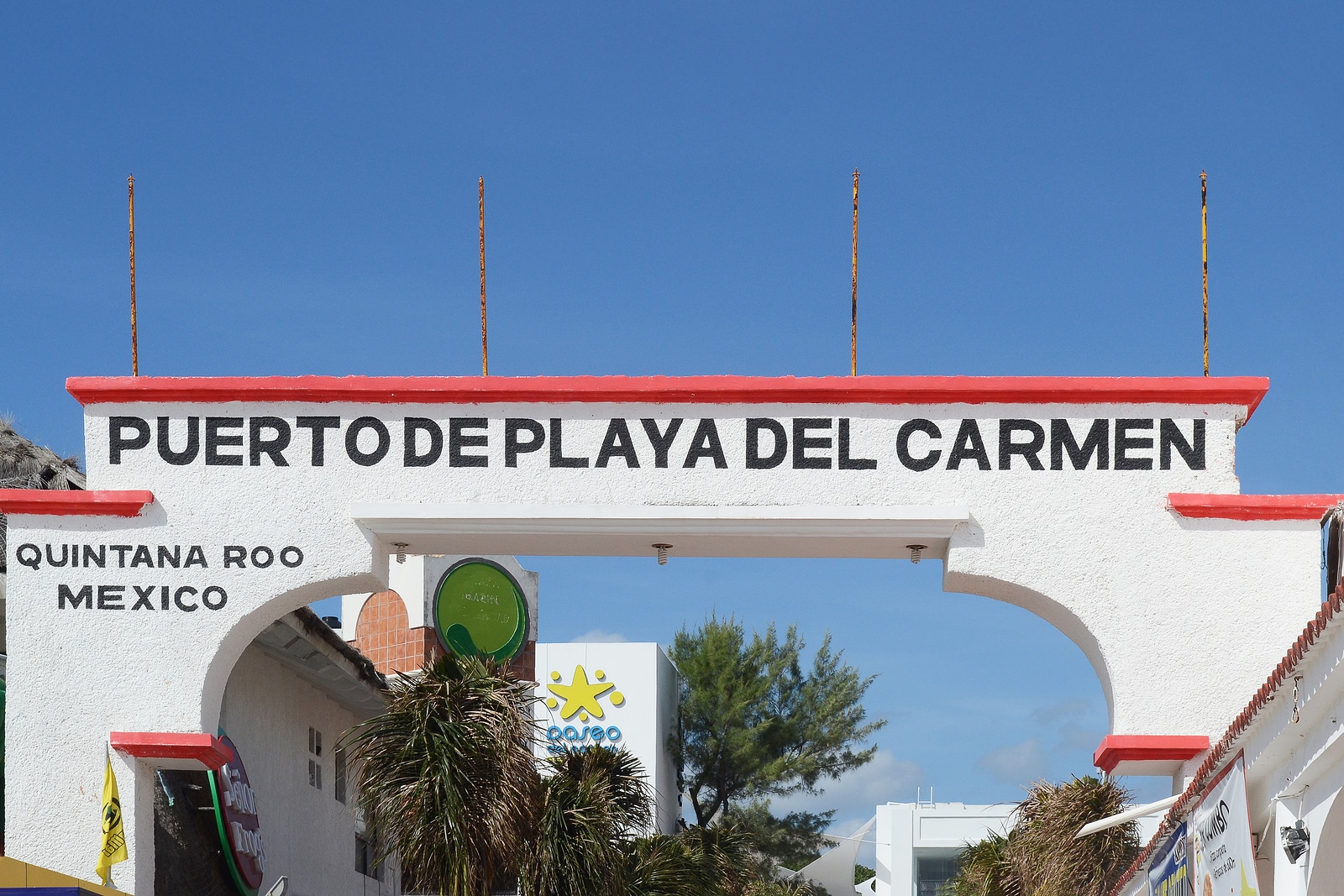 Entrance to the Port of Playa Del Carmen
Thursday night in Playa del Carmen is known as art night. Each Thursday numerous artists set up their easels along 5th Avenue and display their talents to those walking by. The program supports both the local artists and different art programs in Playa. It has been considered a success for years, as it draws not only local artists but many internationally recognized masters. Many tourists take the opportunity to stroll along the avenue and choose newly created artworks to take home with them as souvenirs.
The Thursday night location is mainly from 24th Street until 32nd Street along 5th Avenue, but many artists can be found the rest of the week near the Quinta Alegria Mall.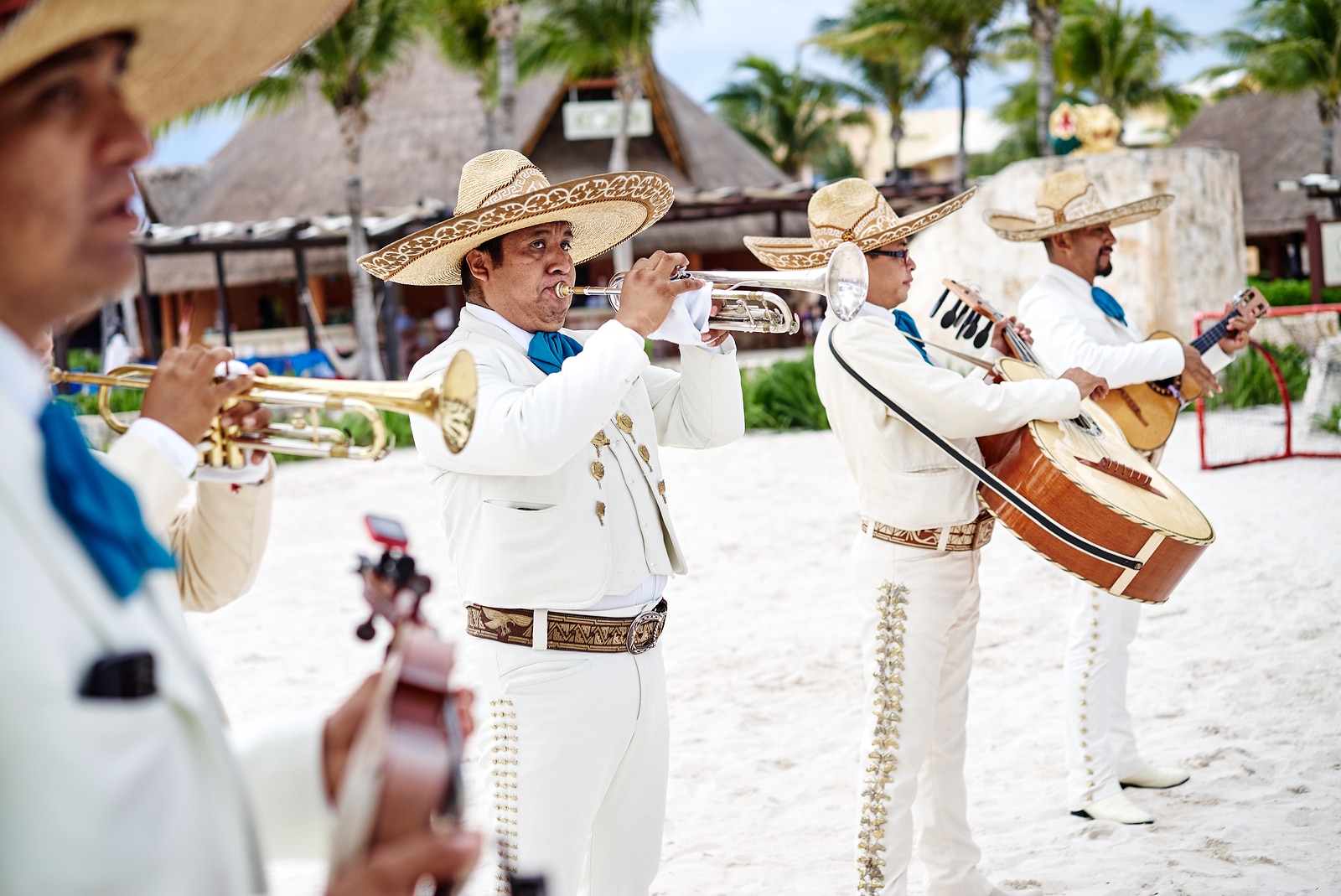 Mariachis on the beach Playa Del Carmen
Playa del Carmen's most famous street is La Quinta Avenida (5th Avenue), and it runs parallel to the beach. Here the locals and tourists come to explore the many shops, restaurants, and nightspots that line the avenue. The pedestrian walkway has a wide variety of shops including souvenir shops, boutiques, Cuban cigar stores, arts and crafts shops, and both trendy and upscale restaurants. Both locals and tourists enjoy the walk along the avenue as there is a unique mixture of street performers such as mimes, musicians, break dancers and fire breathers.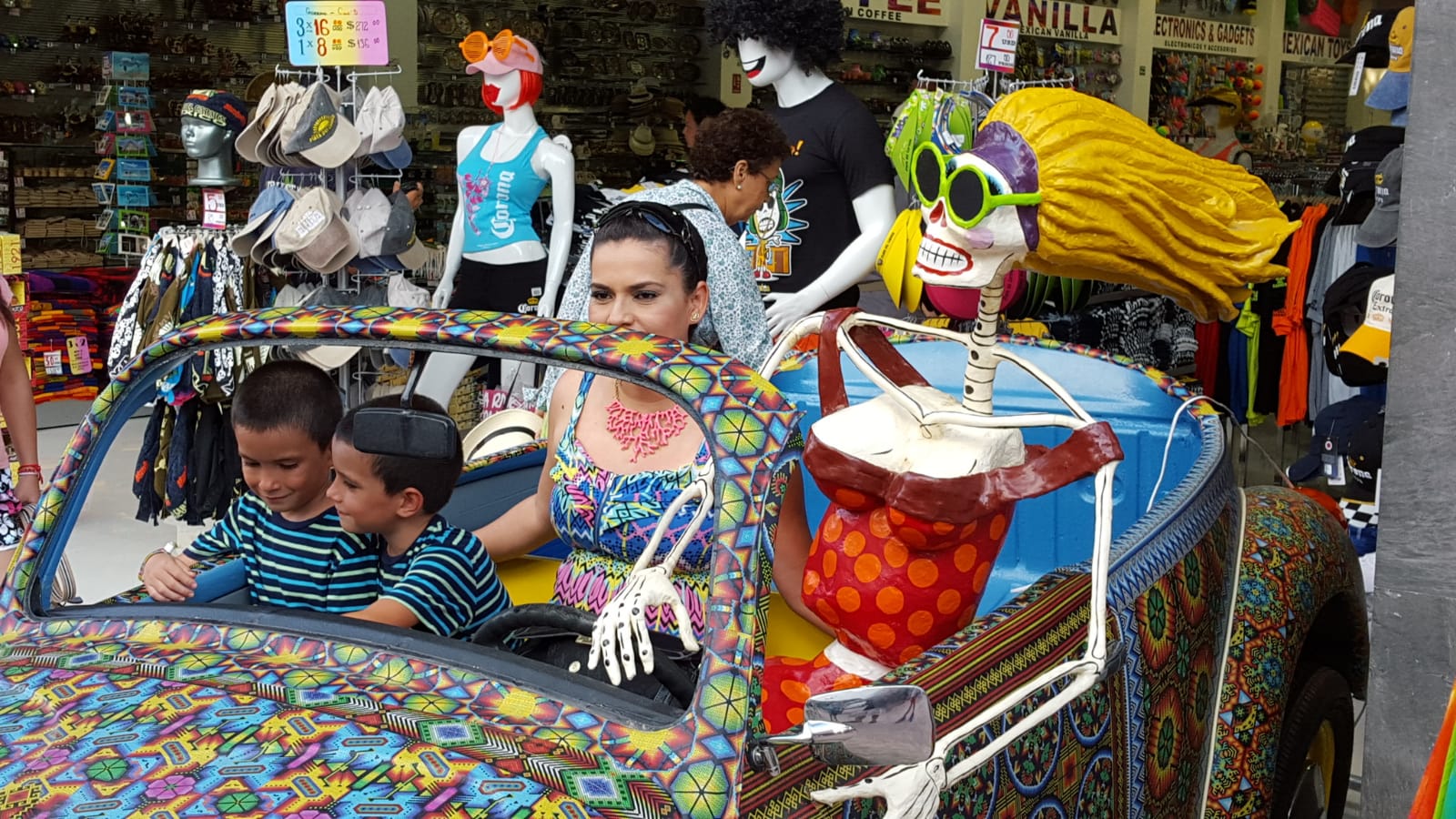 Shops at Playa Del Carmen
Playa del Carmen's choices of restaurants feature every type of cuisine imaginable including options for the current trends of fusion and vegan cuisines. Also found along 5th avenue are traditional Mexican establishments as well as Italian, American, Asian, Latin American, and other international flavors.  Between the ocean and this main pedestrian walkway are a wide variety of lodgings such as hotels, bed and breakfasts, condos and resorts. Between options at your accommodations and restaurants in town, there are more than enough options to keep everyone in the family happy.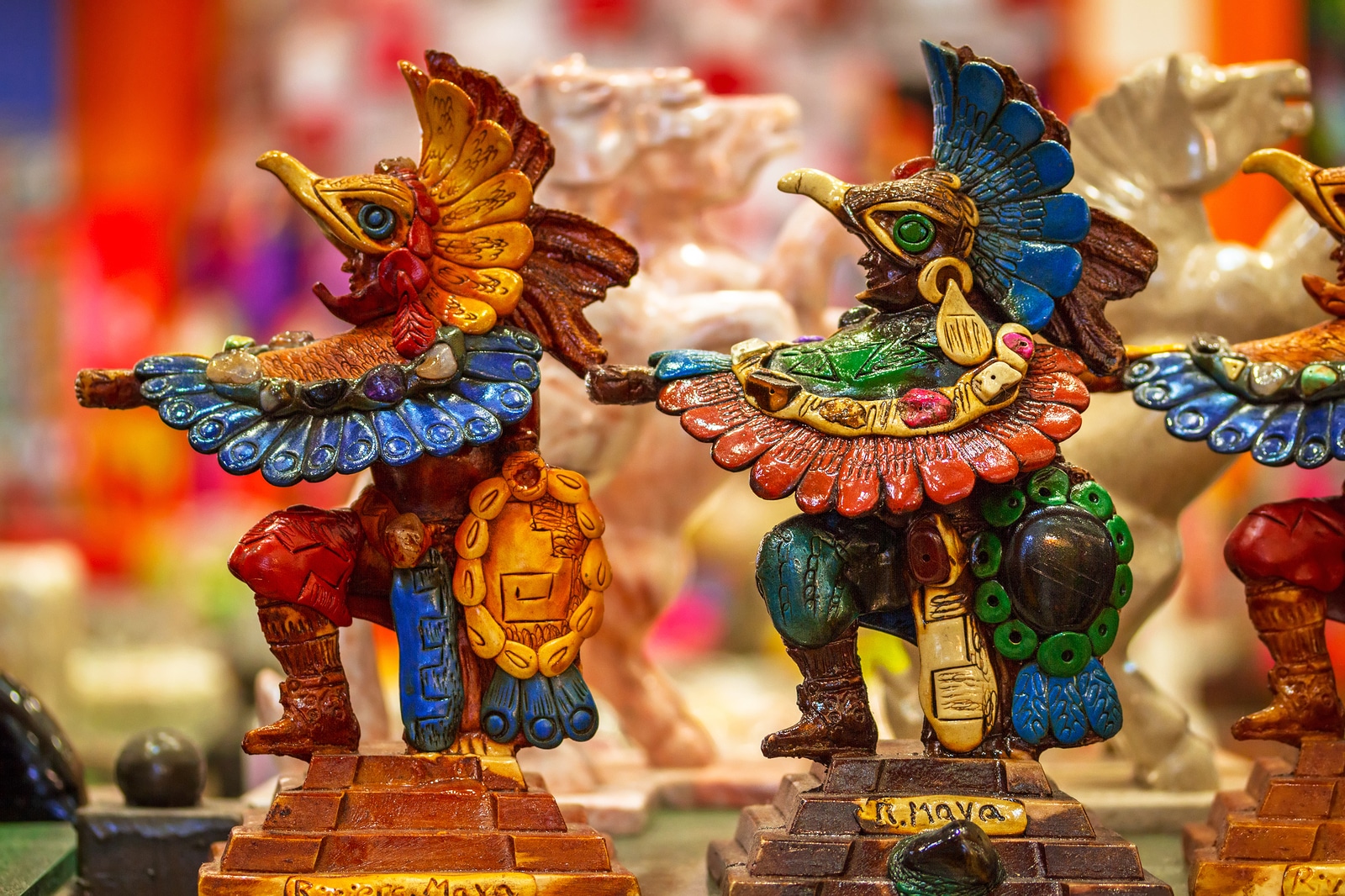 Souvenirs at Playa Del Carmen
Since Playa del Carmen is home to some gorgeous Caribbean beaches, water sports such as snorkeling and SCUBA diving are prevalent. There are also many other options for adventure as the town is close to tropical jungles, underground caves, cenotes, and Mayan ruins. There are adventures available that will suit people of all ages such as biking, hiking or kayak tours. The multiple nature parks include both underground rivers and freshwater cenotes if you are looking for something different from the beach. Playa del Carmen is quickly becoming one of the top tourist destinations in all of Mexico for all of these reasons and many more.