While in Cancún at night, there is a load of entertainment that will surely keep guests occupied. One excursion, in particular, is the Captain Hook dinner adventure. This includes a tour of the beautiful Cancún waters and all of the sites and scenery that it has to offer. The Captain Hook cruise ship is a lovely old boat that is meant to mirror an old Spanish vessel and is adorned with pirate-themed décor. This four-hour cruise includes an authentic style New York lobster and steak dinner while on board. Travelers who are on Captain Hook will love the beautiful skyline and star-studded sky that they will see while out on the seas.
Another well-known part of the Cancún nightlife includes the Coco Bongo nightclub. This venue gives a Cancún twist on a typical Las Vegas club that travelers will undoubtedly enjoy.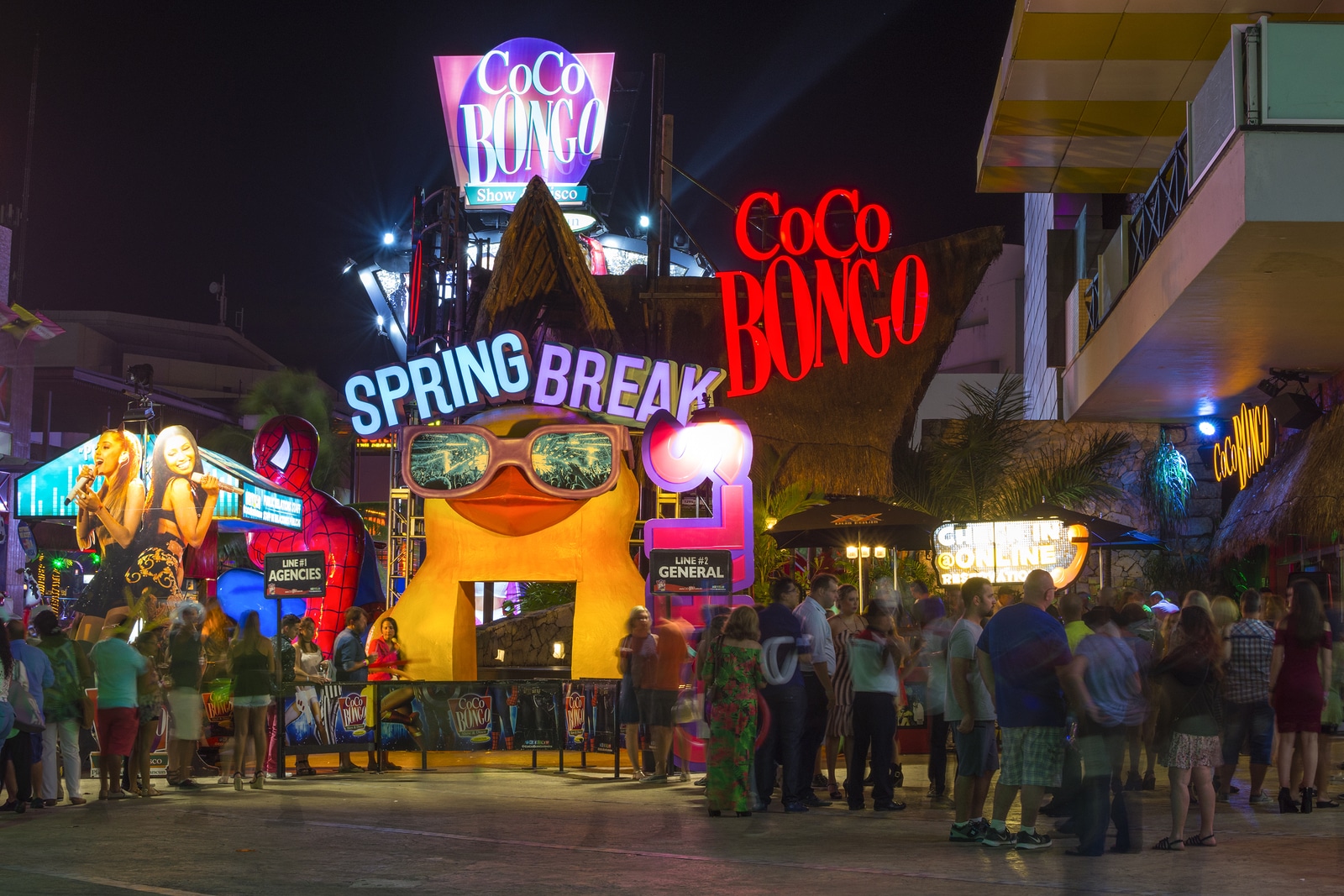 Krystal International Vacation Club recommends visiting Coco Bongo night club
Coco Bongo has a vibrant scene that includes anything imaginable, such as bubbles, congo lines, performances, champagne, and more. Performances include acrobatics, famous shows and concerts, and your favorite characters, such as Spiderman.
Krystal International Vacation Club knows that no matter where you go to Cancún, your nightlife experience will be extraordinary. Nothing much compares to Cancun. The vibrancy is like no other out there.
For both young and old Krystal International Vacation Club has all ages covered. With many new high-end shopping malls to small trinket stores along the way, there is something that one can explore at night.
The best part of all is the resort is only blocks away from all the action. So there is no need to rent a car or get a taxi to enjoy all the fun. It is right in your back door.